Why NFT is a unique way to store your investments in our volatile world.
People love to invest. This is an indisputable fact. We stole "Monopoly" and "Rat Race" board games from our parents when we were teenagers. "Dungeon and Dragons" is, of course, incredible. But I always wanted to feel like a king in the real world. Therefore, the choice was made in favor of securities and corporations.
Newspapers from year to year are full of headlines "A new financial pyramid has collapsed. Millions of depositors were left without money." Sad story. But it is even more tragic if these depositors did not have money initially like our medieval ancestors, who worked day and night, just not to die from hunger.
Investments are a mirror of the economic situation in the world. Of course, we will always say there are assholes in the government. In reality, only a few people understand the economy. But it's human nature to complain. Nevertheless, there will always be money for some new sneakers or a couple of Apple stocks.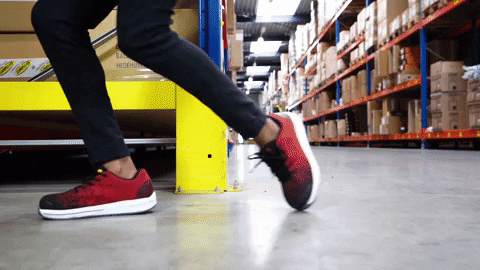 What did people do when there was no Amazon or Nike x Off-White? That's right, they invested in art. It's great when you have a beautiful painting hanging in your living room that constantly increases in value.
But, unfortunately, the Earth is not the most peaceful place. The pages of history books are covered with military conflicts, which light up here and there. And we must all be ready for them.
No, buying machine guns is not required. The key to saving lives is mobility. So that you can get your shit together in a couple of minutes and escape from, let's say, Afghanistan. This requires comfortable shoes, documents, some cash, and a lot of cryptocurrencies. Unfortunately, the Banksy painting will have to be left to the Taliban.
Art objects are a suitcase without a handle. In 99 cases out of 100, they go to the invaders. Vikings burned church books while plundering monasteries on the English coast. ISIS fighters in Palmyra blew up ancient buildings, smashed statues with sledgehammers, and also burned libraries. The Nazis were smarter – they simply took away art masterpieces from the repressed Jews, and they were also taken to Germany from the occupied countries. Dumb ideology is one thing. Money is another. It's the same story with the Bolsheviks. These guys did not understand the value of human life, but they clearly assessed the liquidity of art pieces and books.
What does all of this teach us? Of course, do not allow the populist forces of the ultra-right, ultra-left, or ultra-religious ideology to come to power. But also – to be mobile while protecting not only your life but also your investments.
That is why the objects of art digitized in the form of NFTs are what mankind has needed for many centuries. Finally, we can all be together with our investments at any time and in any place. Yes, they will not please the eye in your living room. But, at the same time, they will add to the price and will not get to invaders' hands in any way.
This is the infinite value.