Where and why are Durant, Onanyan, and Kutcher investing money?
In June, trading volumes on the OpenSea NFT marketplace were $ 125.2 million, in July – $ 284.2 million, in August – $ 828.6 million.
In March, as part of round A, the marketplace raised $ 23 million. In July, as part of round B – $ 100 million. Now the company's capitalization is estimated at $ 1.5 billion.
The investors are Reddit co-founder Alexis Onanyan, Pinterest CEO and co-founder – Ben Silberman, Twitch co-founder Justin Kahn, Luka Doncic's arms, legs, and cheeks owner – Mark Cuban, no longer Hollywood superstar – Ashton Kutcher and one of the best basketball players of our time – Kevin Durant.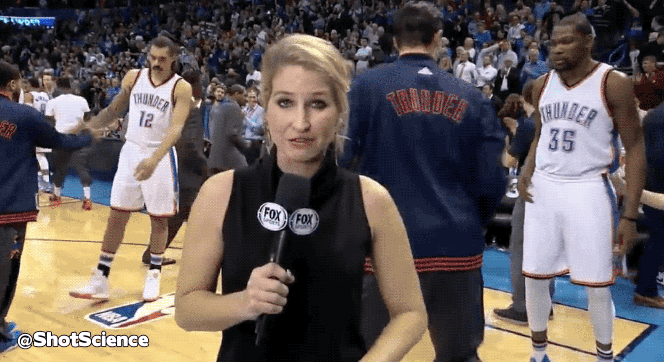 What else is there to add? Everyone knows that OpenSea is very cool, expensive, and successful.
What's under the hood?
OpenSea runs on the Ethereum blockchain. Soon, it will use the Immutable X protocol. It can process more than 9000 transactions per second, and with its help, the marketplace will completely remove the commission during NFT trading.
In addition, the platform has developed support for the Klaytn and Polygon blockchains. The first one is the brainchild of the South Korean top company Kakao with a capitalization of $ 4.16 trillion. Thus, on OpenSea, it will be possible to mine Klaytn-based tokens and synchronize accounts with the Kaikas cryptocurrency wallet. Now Polygon (formerly called Matic) was one of the first IEO's on Binance Launchpad. It was held in April 2019, and it was attended by 17 thousand people.
The most idiotic ideas for creating NFTs
Polygon is an Ethereum-compatible second-level sidechain that operates on the Proof-of-Stake algorithm. It works faster and is cheaper for users than Ethereum. It carries out up to millions of transactions per second, and its token has grown from $ 0.02 to $ 2.45 in six months. The most exciting thing is that thanks to the integration with Polygon on OpenSea, you can buy NFT with a credit or debit card. In the future, the platform plans to partner with Flow and Tezos blockchains.
The company is definitely scaling. In addition to the 48 employees, they are looking for business developers, community managers, developers, marketers, and recruiters – 21 open vacancies. And this is very cool. After all, the more specialists, the better the product and support, which is very important nowadays.
A bit of history
In 2015, Devin Finzer created a startup called Claimdog. He helped creditors find debtors' assets that ended up on the government's balance sheet and returned them. Soon it was bought out by the famous financial service advisor Credit Karma. Finzer himself became interested in CryptoKitties and the ability to collect digital pictures that are tied to cryptocurrency.
Devin discussed the innovation with Stanford alumni, friend, former Apple, and Palantir developer Alex Atallah. Together, the guys decided to do something like Amazon and eBay for digital content. They signed up with the Y Combinator startup accelerator. And this is how OpenSea was born.
Best projects
Many popular collections are traded on OpenSea. CryptoPunks, the Hugh Glasses of the NFT frontier, is predictably in the first place. 10,000 assets with a total capitalization of almost 60,000 ETH. This is like trading Picasso paintings on eBay – an absolute gold mine. After all, 2.5% of each sale goes into the pocket of the marketplace.
In second place in our chart is generative art (a computer code product painting) from Eric Calderon's Art Blocks project. The creator himself bought CryptoPunks long before it became mainstream and is now watching a similar story happen with his brainchild. 36 thousand assets and 52,000 ETH capitalization.
Third place goes to On1 Force. This is also generative art. The creators hand-drew 100 elements, and the machine randomly distributed them to 7777 characters. They look so impressive that we would think about filming a post-apocalyptic animated series if we were Netflix. 30,000 ETH capitalization.
Fees
OpenSea claims to have the lowest commissions on the market at 2.5% of the NFT sale amount. Plus, they don't charge a gas fee when creating a collection. They spent more than 78 ETH of their money to make this happen. But free cheese, as you know, is only in a mousetrap. Even if you are the world's brokest artist, you need to start your OpenSea activity with at least $ 100 in your MetaMask wallet. By the way, there are 241 payment methods on the marketplace. That is very impressive.
Security
At least one OpenSea hack is a proven fact. The hackers invited OpenSea users to their Discord server called "OpenSea Support". The artist Jeff Nicholas believed them and went over, then, while being sober, he shared his screen with the scammers. They scanned the QR-code of his MetaMask wallet and withdrew almost 500 thousand dollars. If the Louvre had a security system based on artists rather than professionals, there would have been Charlie Hebdo caricatures instead of paintings all over the museum.