Tattoos with Thom Yorke, an apartment in Eastern Europe, Lindsay Lohan, and other f–k-ups in the young industry.
NFT is a phenomenon, and its possibilities are endless. Founder of Cryptobank Galaxy Digital and one of the industry's most influential people, Mike Novogratz, believes that we are at the dawn of a new and exciting era. Since everything is just beginning, many more mistakes await us. This can be seen from the use of NFTs in various areas of commerce. In this post, we have collected the most idiotic ideas and explained what is wrong with them.
Football (soccer) tickets
Dynamo Kyiv became the first football club in the world to sell NFT tickets. What's the trick? You go to the Binance NFT marketplace, buy a token that allows you to get into the stadium.
NFT for the sake of NFT. This model does not carry anything revolutionary. The NFT must bring value by being playable in a game or by being holdable to speculate on its price. This particular NFT turns sour like yesterday's milk.
On the other hand, it would be nice to make tokens with entries to powerful sporting events, like Usyk's boxing match against Joshua or the NBA Finals. In this case, owning an NFT is beneficial.
But this is not the case for "Dynamo Kyiv." Their stadium is filled up by only 20% of the total capacity for league games.
Painting for a failed festival
In the spring of 2017, rapper Ja Rule organized the worst festival in the history of music – the FYRE Festival. Guests paid $1,500 for a ticket but got wet tents, spoiled sandwiches, and no-names on stage (stars like Blink 182 smelled that something was wrong and did not show up).
Four years later, Ja Rule decided he hadn't failed enough and put up for sale an NFT oil painting by Tripp Derrick Barnes with the festival logo. For 600 thousand dollars, the buyer would have received the NFT itself, a physical artwork, and a note written personally by the rapper that says: F–k this painting. People laughed at Ja Rule and told him to piss off. However, someone very generous paid $122 for this trash.
Art for real sneakers
Brands have to cling to news feeds in this digital age to constantly remind customers: "guys, buy our shit." But for this to work, they need to do it strategically.
Reebok, which Adidas is getting rid of at a loss, is the best example. Everything is wrong with Reebok. Sales are falling, new collections are not reaching the audience, even the collaboration with Maison Margiela failed. Based on the hype around NFTs, they could have created a blockchain game or at least generated art of non-existent sneakers to sharpen the public's interest. But no, the guys take an already existing, unsuccessful model of shoes, which is now sold in outlets for 40 bucks. Then they draw a copy of it and create an NFT. Brilliant, isn't it?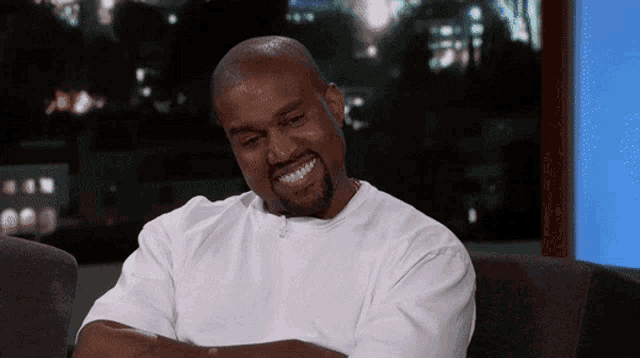 Tattoo meme with Thom Yorke and a pacifier
The idea of combining NFTs and tattoos is pretty good. After all, a good tattoo is also an art. Los Angeles-based top artist Scott Campbell first tattooed Robert Downey Jr. before he became Iron Man. Now he is building an NFT platform. The platform will allow buying exclusive art and bring them to life directly in the creators' tattoo shops.
But the first NFT with a tattoo turned out to be scruffy. It was a doubtful work of art with a portrait of Thom Yorke, where one of the eyes is the NFT owner's nipple. It was sold for $2,000. Crazy. What value does it have?
Apartment in a residential area of ​​Kiev
Again we return to the capital of Ukraine. Michael Arrington, the founder of the online publication TechCrunch and the Arrington XRP hedge fund, bought an apartment here in 2017. After 4 years, the crypto enthusiast decided to sell it at an NFT auction. Initially, the lot was worth 7.81 ETH, but as a result of 43 bids in the auction, the price increased to 36 ETH. That is how much the anonymous winner paid.
A cool story at first glance. Unfortunately, it can end badly. NFTs are outside of the legal framework. This is very important in the context of private property in Eastern Europe. Laws do not always work, and human rights are not always valued. Therefore, it will be as easy as shelling pears for scammers to break into the apartment with thugs, a corrupt notary, and re-register the apartment for themselves.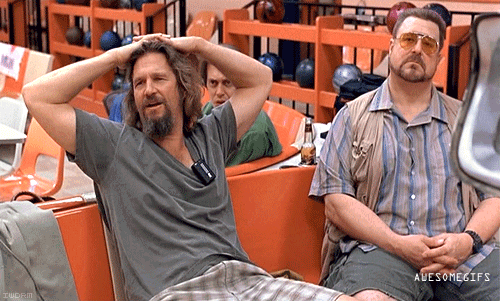 Lindsay Lohan
There are simply no comments here. The recipe for success: we take a former celebrity, preferably steadily flying into rehab, draw a grim portrait, remove the bottle of gin from her hands, add clichés like "bitcoin" and the phrase "to the moon." And voila! There are only 2 questions left afterward: what kind of yellow car do you want? Where is the Lambo?
Let us know in the comments what kind of crazy NFTs you know.